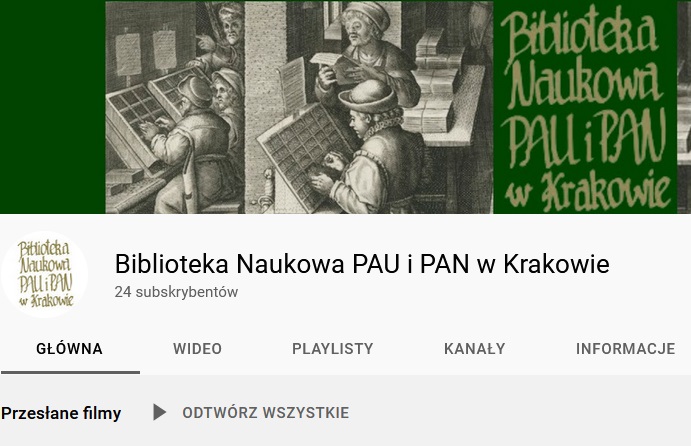 Dear Guests!
We would like to invite you to visit our official YouTube channel.
Currently you can watch videos from our last conference "Artificem commendat opus. Ggraphic collections in libraries, archives, museums and private collections". In upcoming weeks we are going to add some more materials from the conference. Please subscribe to our channel!
Link: https://www.youtube.com/channel/UCmMlBweZolGLvE3OfT5svVw.